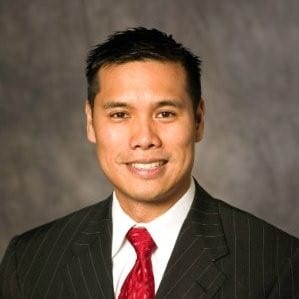 Physician Contract Lawyer, Houston TX – View Resume (download for your review) Bringing years of experience to reviewing your contract and making sure you are getting everything you deserve.
Our Physician Contract Lawyer grew up among a family of physicians and a dentist.  His father practiced family medicine and his mother practiced pediatrics.
Together, they formed a medical clinic that would service the small, East Texas town where the attorney grew up.  From an early age, the attorney understood the struggle that doctors had attempting to balance family life while maintaining a vibrant, medical practice.
Although our attorney chose the legal profession, his younger brother decided to follow their parents' footsteps and is now a pain management physician. Meanwhile the youngest brother attended dental school and now has a thriving dental practice in the same small, East Texas town where the brothers grew up.  Our Physician Contract Lawyer understands the challenges medical professionals have of providing quality, medical care. Especially under extensive government regulation and restrictive payment practices by insurers.  It is this unique perspective of the life of a medical professional that allows our Physician Contract Lawyer to approach your problems from many different angles and seek a well-rounded solution to help achieve your objectives.
Do I Even Need A Physician Contract Lawyer?
Yes, you certainly do. You are about to sign a contract which could, over the years, amount to several million dollars. There is a lot at stake here. If you would like impartial advice take a look at this article which stresses how important it is to use a qualified attorney when you sign your physician employment contract.
Get A Physician Contract Lawyer with Years of Experience
Our Physician Contract Lawyer has gained invaluable experience in helping his family members and friends in the medical profession through the years by solving their legal problems.  The attorney has used that experience to help clients not only in the Houston Texas Medical Center but all across the State of Texas and the United States.
Our attorney attended the Syracuse University College of Law as well as the Whitman School of Management earning both JD and MBA degrees.  He clerked for a federal judge during his last year of law school.  His love for learning did not stop there, and he attended the prestigious Georgetown University Law Center to receive his LLM degree—an advanced post-graduate legal degree held only by a fraction of practicing attorneys in the United States.
Our Physician Contract Attorney began his legal career in Houston, Texas in 2004 as a corporate and securities associate at a boutique law firm.
In 2006, he joined a prestigious international law firm practicing corporate and securities law where he became a Senior Associate.  In 2011, the attorney joined the legal team of a global manufacturer whose stock trades on the New York Stock Exchange.  There, he led the company in all corporate and securities transactions, as well served as the lead in all information technology transactions.
Our attorney has extensive business law experience working both as outside and "in house" legal counsel. He also has personal  business experience gained as an owner of several ventures. These experiences give him the ability to render business solutions and provide sound but practical legal advice, with knowledge and integrity.
The attorney has published several legal articles in both the Fordham Journal of Corporate & Finance Law as well as the Houston Business Journal.  He has also published a chapter in a book by the Ark Group.