Exit Strategy Options
As a physician, if you decide to leave your current employer, then we can help make the transition to your new employer a smooth one.
Termination – We will review your current employment agreement to make certain that you comply with all of its obligations regarding your exit.  For example, we will review its termination provisions to confirm that you are able to leave employment and that you will provide sufficient prior written notice of termination to your employer.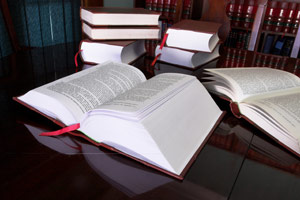 Compensation – We will also review your compensation provisions to make certain that you receive every dollar of compensation and every benefit that you are owed up to the effective date of your termination.  If you terminate your contract prematurely, we will confirm that any incentives that you may need to repay (such as signing bonus and relocation expenses) are minimized, and that any bonuses forfeited are correctly calculated (by reviewing, for example, your productivity incentive bonus models).
Malpractice insurance coverage –  The Physician Contract Lawyer will also review the malpractice insurance coverage to determine if your employer provided "claims­-made" malpractice insurance which could require you to purchase "tail" coverage to extend your protection if a legal action is filed when the insurance policy is no longer in effect.  The Physician Contract Lawyer will attempt to minimize any liability that you may have going forward by negotiating with your new employer, for example, a higher signing bonus to pay for such tail coverage.
Confidentiality and Non-disclosure – Your contract will more than likely contain a confidentiality and non-disclosure provision which prohibits you from sharing with others certain proprietary information you have learned by virtue of your employment.  The Physician Contract Lawyer will educate you on the practical aspects of this provision including its applicability to patient lists, vendor contacts, computer files, procedures/techniques, business plans, and other potential trade secrets.
Restrictive covenants – One of the most important aspects of your contract are provisions known as "restrictive covenants".  These provisions prohibit you from practicing in a particular geographical territory for a certain period of time and further prohibit you from soliciting your patients for future business or soliciting your administrative staff for employment.  These provisions are among the most hotly contested matters with former employers.  The Physician Contract Lawyer has experience in interpreting these clauses and counseling clients on how they should act to comply with these clauses. One wrong move by you can lead to a cease-and­-desist letter from your former employer or worse, a lawsuit.
Patient notification –  If you plan on changing employment, let your patients know well ahead of time.  What constitutes ample notice depends on your state, and the contents of such notice is often discussed in your employment agreement.  Further, employers sometimes specify in a contract that they have the sole right to notify your patients of your departure.  The Physician Contract Lawyer can help you satisfy your legal and ethical obligations under your state's licensing board or medical societies while at the same time help you comply with your contract.
Of course the best exit strategy is to plan one before you sign your contract.  Involving the Physician Contract Lawyer now can help you from getting trapped later.
Are you thinking about leaving your current employer? We can review your contract to help your transition to new employment be a smooth one.
* indicates required fields

Houston | Dallas | Austin | San Antonio
Physician contract lawyer providing services in Texas and throughout the USA.